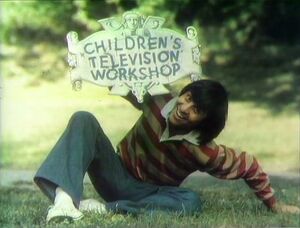 Luis Rodriguez has been a main character on Sesame Street since 1971. He is Mexican-American. He married Maria in season 19, and they had a daughter named Gabi the following year.
For several years, Luis and Maria have operated the Fix-It Shop, where they repair an assortment of items, including an innumerable quantity of toasters. Luis founded the shop with Rafael in the third season. In 2002, Maria and Luis converted the store into a Mail It Shop, but reverted it back to the Fix-It Shop in 2006. In 2014, he began maintaining the Bicycle Shop (which was then manned by Nina the following season).
Book appearances
Ad blocker interference detected!
Wikia is a free-to-use site that makes money from advertising. We have a modified experience for viewers using ad blockers

Wikia is not accessible if you've made further modifications. Remove the custom ad blocker rule(s) and the page will load as expected.