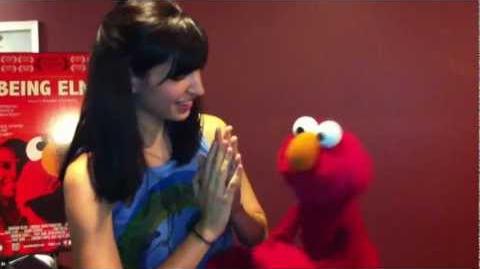 Lucy Schwartz (b. 1989) is an American singer and songwriter from Los Angeles, California. In 2011, Schwartz met Elmo (and Kevin Clash) at a screening of Being Elmo: A Puppeteer's Journey; Elmo sang "Sing" with Schwartz.
She has had songs featured on a dozen television programs including Grey's Anatomy and Army Wives. Schwartz wrote the international theme song for the NBC show Parenthood, and has also written original songs for numerous films including Twilight, Shrek Forever After, Post Grad, and The Women.
Her single "Boomerang" appeared in the closing credits of the season 4 finale of the television series Arrested Development; she also provided vocals for the show's recurring musical stings of "For British Eyes Only" and "Mr. F" which first appeared in season 3.
Schwartz has toured with Lilith Fair, Sarah McLachlan, and Sheryl Crow.
External links
Ad blocker interference detected!
Wikia is a free-to-use site that makes money from advertising. We have a modified experience for viewers using ad blockers

Wikia is not accessible if you've made further modifications. Remove the custom ad blocker rule(s) and the page will load as expected.