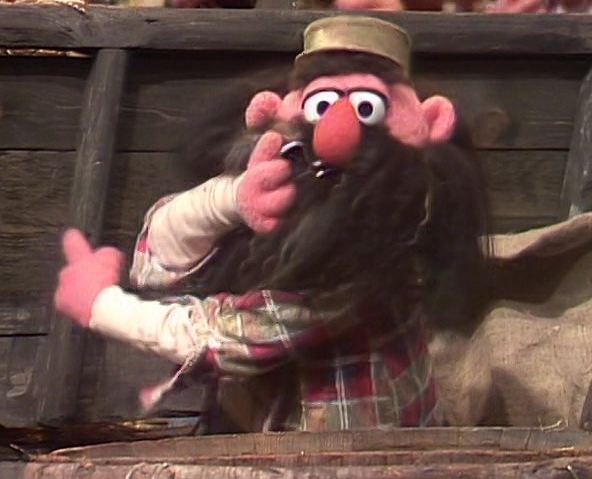 Lubbuck Lou played jaw-harp in the Lubbock Lou and his Jughuggers jug-band. He was usually performed by Dave Goelz, but sometimes performed by Richard Hunt.
Lubbock Lou debuted in episode 208, where he had different eyes than in his later appearances.
Lubbock Lou led the band in the song "Cool Water" in episode 501.
Appearances
Book Appearances