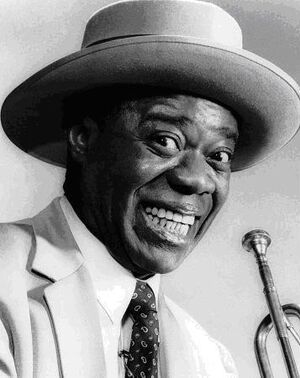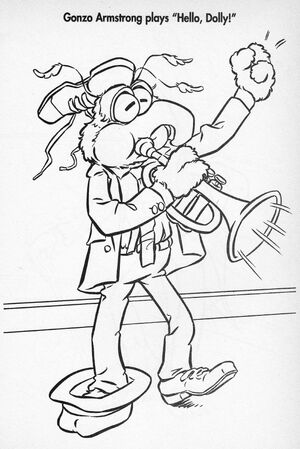 Louis Armstrong (1901-1971) was an American Jazz trumpeter and singer, from New Orleans, Louisiana. With his strong stage presence and recognizable voice, Armstrong crossed over from a singer/songwriter to a celebrity personality, influencing popular music as well the jazz community.
The Muppets have covered not only songs written by Armstrong, including "Cheese Cake", but also songs that were hits for him, including "Hello, Dolly!", "When You're Smiling" and "Mack the Knife".
References
In a 1996 episode of Sesame Street, the Worm World Music Festival features Gooey Armstrong from New Orleans.
Connections
Northern Calloway played Louis Armstrong in the New Federal Theater's production of Louis in 1981.
External links
References
↑ Clash, Kevin, My Life as a Furry Red Monster
↑ Plume, Kenneth Muppet Central interview with Steve Whitmire
Ad blocker interference detected!
Wikia is a free-to-use site that makes money from advertising. We have a modified experience for viewers using ad blockers

Wikia is not accessible if you've made further modifications. Remove the custom ad blocker rule(s) and the page will load as expected.