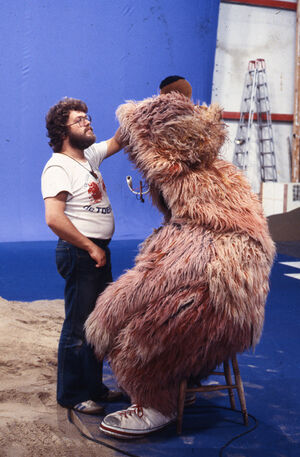 Lothar Klose (1951-2015) was a puppeteer on Sesamstrasse, the German co-production of Sesame Street.
He worked on the show from 1978 to 1983 as special assistant to Peter Röders and his character of Samson, and helped Benita Steinmann with her performance of Uli von Bödefeld when he joined the cast.
Klose originated the character of Finchen, when he was introduced in 1983. He was not asked to continue performing the character when new episodes of the show went into production a couple of years later, as an entirely new team was assembled in 1986.
Klose's other puppet credits include work on the pilot episodes for Hallo Spencer. He wrote picture books, including a fairytale Märchenland (Fairyland) entry, and scripted episodes of the children's series Siebenstein and Frech wie Rudi.
External links