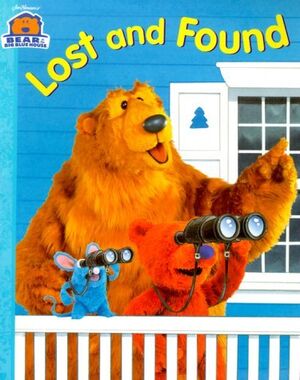 Lost and Found is a 2000 Bear in the Big Blue House storybook featuring Ojo.
Ojo is upset when she loses her favorite toy, Snow Bear. Bear comforts her that lost things turn up, and Tutter offers his help. He and Ojo go on a hunt throughout the Big Blue House and find many lost things. Eventually, it's Treelo who comes up with an idea to help find Snow Bear.
This board-book combines photos of the characters with original illustrations.
See also
Ad blocker interference detected!
Wikia is a free-to-use site that makes money from advertising. We have a modified experience for viewers using ad blockers

Wikia is not accessible if you've made further modifications. Remove the custom ad blocker rule(s) and the page will load as expected.