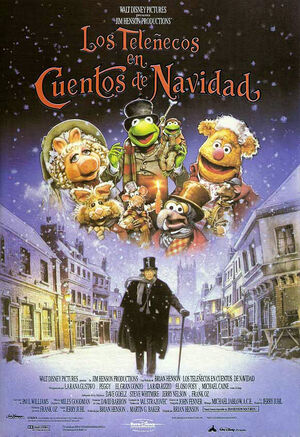 Los Teleñecos en Cuentos de Navidad is the Castillian Spanish dub of The Muppet Christmas Carol, which debuted in theaters on December 17, 1993, and as in many other countries, has become a holiday staple on Spanish television.
Voices
Credits
Ad blocker interference detected!
Wikia is a free-to-use site that makes money from advertising. We have a modified experience for viewers using ad blockers

Wikia is not accessible if you've made further modifications. Remove the custom ad blocker rule(s) and the page will load as expected.