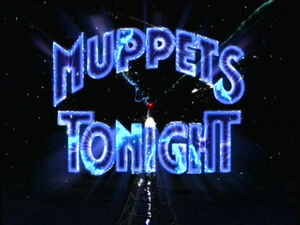 Los Teleñecos is the Castilian Spanish dub of Muppets Tonight. The series was broadcast in Spain over Canal+ in 1997.
No change was made to the title card. A spoken voice-over by Carlos Revilla gave the title as Los Teleñecos ("The Muppets"). However, newspaper listings gave the title as Los Teleñecos con..., with the trailing ellipses followed by the name of the guest star.
Character Translations and Voices
Credits
Voice director: Carlos Revilla
External links
Ad blocker interference detected!
Wikia is a free-to-use site that makes money from advertising. We have a modified experience for viewers using ad blockers

Wikia is not accessible if you've made further modifications. Remove the custom ad blocker rule(s) and the page will load as expected.