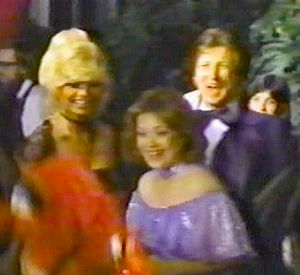 Loni Anderson (b. 1946) is an actress best known for playing Jennifer Marlowe on WKRP in Cincinatti and her five-year marriage to Burt Reynolds.
Anderson appeared in The Muppets Go Hollywood in 1979, along with WKRP co-star Gary Sandy.
She also appeared alongside Miss Piggy on "Blondes Have More Fun" week on Hollywood Squares in 2003.
External links
Ad blocker interference detected!
Wikia is a free-to-use site that makes money from advertising. We have a modified experience for viewers using ad blockers

Wikia is not accessible if you've made further modifications. Remove the custom ad blocker rule(s) and the page will load as expected.