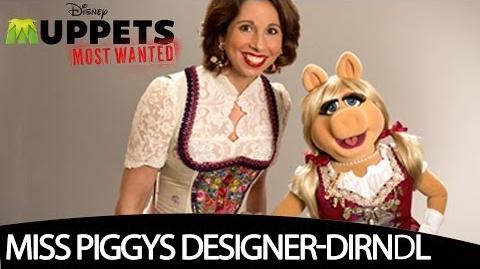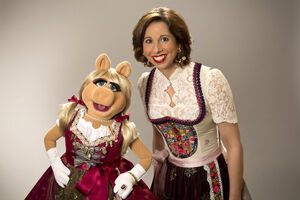 Lola Paltinger is a German fashion designer who specializes in traditional Bavarian couture and Hollywood style fashion of the 1930s/40s. Paltinger learned at Vivienne Westwood's before starting her own Munich-based label in 1999, together with her mother Brigitte Paltinger.
To promote the German dub of Muppets Most Wanted, Paltinger designed a dirndl for Miss Piggy in early 2014.
Paltinger has further designed dirndls for Salma Hayek, Paris Hilton and Kim Kardashian.
See also
Other media produced at the same time:
External links
Ad blocker interference detected!
Wikia is a free-to-use site that makes money from advertising. We have a modified experience for viewers using ad blockers

Wikia is not accessible if you've made further modifications. Remove the custom ad blocker rule(s) and the page will load as expected.