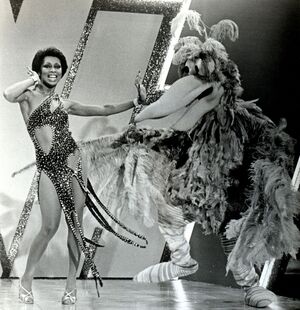 Lola Falana (b. 1942) is a former dancer, singer and actress. Once dubbed the "First Lady of Las Vegas," Falana appeared in her own nightclub show on the strip. She was the highest-paid entertainer in Vegas during the 1970s and 1980s. "Whatever Lola Wants, Lola Gets" was her signature song. She was diagnosed with multiple sclerosis in 1987, and retired in 1996.
Falana was the guest star on episode 411 of The Muppet Show.
External links
Ad blocker interference detected!
Wikia is a free-to-use site that makes money from advertising. We have a modified experience for viewers using ad blockers

Wikia is not accessible if you've made further modifications. Remove the custom ad blocker rule(s) and the page will load as expected.