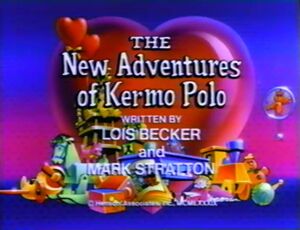 Lois Becker is a writer who, with partner Mark Stratton, co-wrote Muppet Babies episodes starting in the fifth season and continuing into the eight and final season.
With Stratton, Becker also co-wrote episodes of Dumbo's Circus, Rude Dog and the Dweebs, Clifford the Big Red Dog, and the English dub of the Russian animated film The Wild Swans.
Writing credits
External links
Ad blocker interference detected!
Wikia is a free-to-use site that makes money from advertising. We have a modified experience for viewers using ad blockers

Wikia is not accessible if you've made further modifications. Remove the custom ad blocker rule(s) and the page will load as expected.