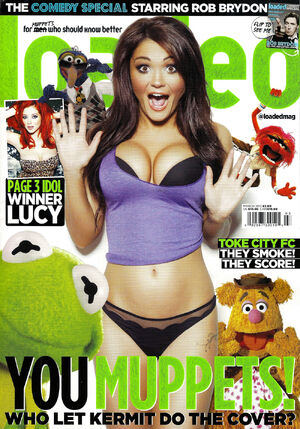 Loaded is a British magazine that published in the United Kingdom by Vitality Publishing. It was targeted for men that is considered to become the original ladies' magazine. The magazine was established in 1994 by Mick Bunnage, Tim Southwell and James Brown and first published by IPC.
The Muppets appeared in the March 2012 issue to promote the British release of The Muppets. The issue included stills from the film and interviews with Kermit the Frog and Gonzo. Kermit and Gonzo's interviews are posted online on the official Loaded website.
External links
Ad blocker interference detected!
Wikia is a free-to-use site that makes money from advertising. We have a modified experience for viewers using ad blockers

Wikia is not accessible if you've made further modifications. Remove the custom ad blocker rule(s) and the page will load as expected.