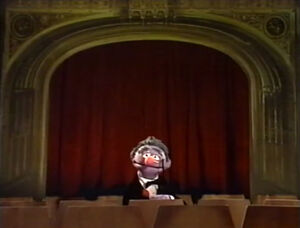 Live from the Metropolitan Opera (often referred to as Live from the Met) is a PBS program that presents entire performances from the Metropolitan Opera. The program started in 1977 and was renamed The Metropolitan Opera Presents in 1988, finally becoming Great Performances at the Met in 2007.
Appearances
Big Bird appeared on the program on Christmas Day 1982, explaining the art of opera while introducing a performance of Hansel and Gretel.
References
Ad blocker interference detected!
Wikia is a free-to-use site that makes money from advertising. We have a modified experience for viewers using ad blockers

Wikia is not accessible if you've made further modifications. Remove the custom ad blocker rule(s) and the page will load as expected.