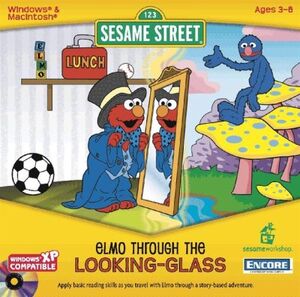 "Little Red Monster in the Mirror" is a song in the 1998 Sesame Street computer game Elmo Through the Looking-Glass. Elmo sings to his reflection in the mirror, noting that his reflection does everything that he does.
To activate the song, you click on the piano sticking out of the drawer.
See also
Ad blocker interference detected!
Wikia is a free-to-use site that makes money from advertising. We have a modified experience for viewers using ad blockers

Wikia is not accessible if you've made further modifications. Remove the custom ad blocker rule(s) and the page will load as expected.