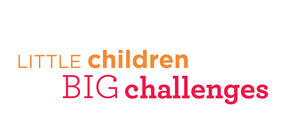 Sesame Workshop's
Little Children, Big Challenges
"examines the capacity of people to cope with stress and adversity."
The resiliency initiative is a bilingual, multimedia outreach initiative for military, veteran, and general public families with young children, to help increase self-awareness, boost self-esteem, and help children persevere through changes.
The song "What I Am" was re-recorded as the anthem for the initiative in 2012, as "What We Are" sung by Big Bird, Rosita, Cookie Monster, Abby Cadabby and Elmo. John Kennedy makes an appearance. The song debuted May 23, 2012, the first official mention of the project via Sesame Workshop.
The initiative's first major video and resource kit, Little Children, Big Challenges: Divorce, was released in December 2012 and deals with the topic of divorce.
In June 2013, they released Little Children, Big Challenges: Incarceration.
See also
External links
Ad blocker interference detected!
Wikia is a free-to-use site that makes money from advertising. We have a modified experience for viewers using ad blockers

Wikia is not accessible if you've made further modifications. Remove the custom ad blocker rule(s) and the page will load as expected.