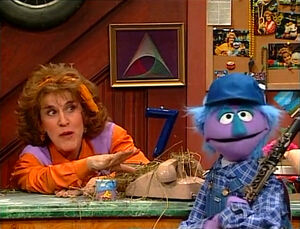 Little Boy Blue is an English nursery rhyme first printed in 1744, but its origins may date back further.
Adaptations
References
In a Sesame Street puzzle, Grover once again takes the place of Little Boy Blue, this time called "Small Monster Blue." The image was later used in the 2008 book Storybook ABCs.
Ad blocker interference detected!
Wikia is a free-to-use site that makes money from advertising. We have a modified experience for viewers using ad blockers

Wikia is not accessible if you've made further modifications. Remove the custom ad blocker rule(s) and the page will load as expected.