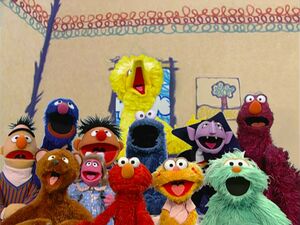 A list of pre-established Sesame Street characters who have made cameo appearances in episodes of Elmo's World, often in the form of an interview, home video, video e-Mail or quiz.
In the new editions of the segment starting in season 47, cameos are limited to brief, animated appearances during Elmo's introduction.
Additional Characters
Ad blocker interference detected!
Wikia is a free-to-use site that makes money from advertising. We have a modified experience for viewers using ad blockers

Wikia is not accessible if you've made further modifications. Remove the custom ad blocker rule(s) and the page will load as expected.