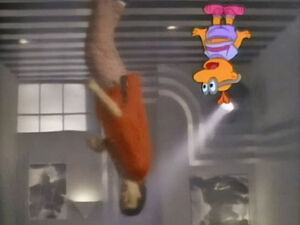 Lionel Richie (b. 1949) is a singer who sang with the Commodores (and co-wrote their hit song "Brick House," although he did not sing on it) before embarking on a successful solo career in 1982.
Richie was scheduled as a guest for The Muppet Show Live, during MuppetFest in 2001, but had to cancel due to illness. He was intended to sing "Say You, Say Me."
References
Sources
Ad blocker interference detected!
Wikia is a free-to-use site that makes money from advertising. We have a modified experience for viewers using ad blockers

Wikia is not accessible if you've made further modifications. Remove the custom ad blocker rule(s) and the page will load as expected.