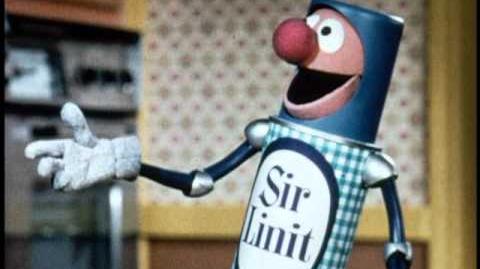 Muppets, Inc. produced four TV ads -- two 20-second ads, and two 60-second ads -- for Linit Fabric Finish in 1967. The ads featured Sir Linit, a spray-can knight. The titles included "Dancing Clothes" and "Damsel". Jenny O'Hara played the housewife in "Dancing Clothes"; Barbara Alley appeared in "Damsel".
External links
Ad blocker interference detected!
Wikia is a free-to-use site that makes money from advertising. We have a modified experience for viewers using ad blockers

Wikia is not accessible if you've made further modifications. Remove the custom ad blocker rule(s) and the page will load as expected.