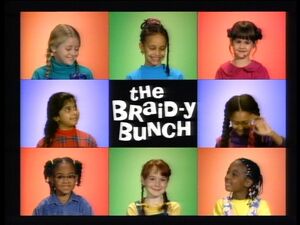 Lindsay Lohan (b. 1986) is an American actress best known for her roles in Disney's The Parent Trap (with Dennis Quaid) and Mean Girls (with Tina Fey).
Lohan appeared as one of the children in the Sesame Street song "The Braid-y Bunch."(EKA: Episode 3357) She also appeared in episode 3358.
Among Lohan's other credits are guest appearances on the television series Ugly Betty, King of the Hill, That '70s Show and the soap opera Another World.
External links