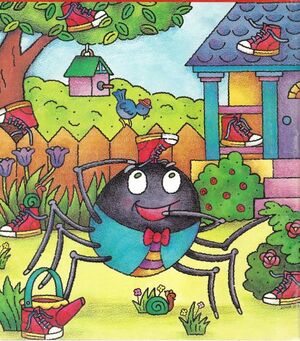 Linda Solovic is an illustrator who contributed to Sesame Street Magazine periodically, from the 1990s continuing as late as 2005. She contributed "Hidden Pictures" pages and other artwork.
Much of Solovic's work has utilized collages of fabric, paper, buttons, and similar material for a handcrafted look, including wall art and illustrations for the 2003 board book Tie Your Shoes Rocket Style. Years earlier, she illustrated the 1977 children's prayer book Please Listen, God! She has designed a line of greeting cards for Hallmark Solovic is a senior lecturer in art at Washington University in St. Louis.
External links
Ad blocker interference detected!
Wikia is a free-to-use site that makes money from advertising. We have a modified experience for viewers using ad blockers

Wikia is not accessible if you've made further modifications. Remove the custom ad blocker rule(s) and the page will load as expected.