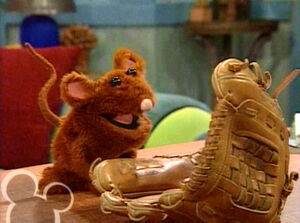 Lily is one of many mice who attend Mouse School with Tutter. She is brown and wears a yellow bow with small red dots. Lily is often rather shy, but enjoys expressing herself through poetry. She has a very loud laugh. Tutter helps her to feel appreciated in "Appreciation Day." She also attended "Tutter's First Big Sleepover Bash".
Ad blocker interference detected!
Wikia is a free-to-use site that makes money from advertising. We have a modified experience for viewers using ad blockers

Wikia is not accessible if you've made further modifications. Remove the custom ad blocker rule(s) and the page will load as expected.