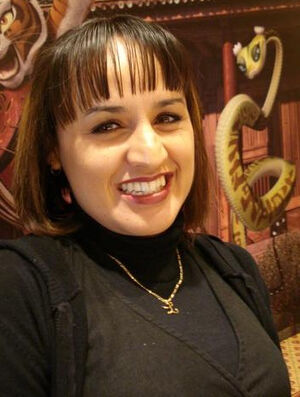 Liliana Barba is a Mexican voice actress who dubs Abby Cadabby on Plaza Sésamo.
She also voices Abby in the Discovery Kids Latin America series 3, 2, 1 ¡Vamos!, and various DVD and resource video dubs: the direct-to-DVD features Being Green, Elmo And Abby's Birthday Fun!, and Abby in Wonderland, and in the educational resource video Math Is Everywhere.
Some of her dubbing credits include Wheezie on Dragon Tales, Daisy Duck in multiple productions, Chuckie Finster (second voice) in Rugrats and All Grown Up!, Tea Gardner in Yu-Gi-Oh!, and Hilary Duff's titular character in Lizzie McGuire.
Ad blocker interference detected!
Wikia is a free-to-use site that makes money from advertising. We have a modified experience for viewers using ad blockers

Wikia is not accessible if you've made further modifications. Remove the custom ad blocker rule(s) and the page will load as expected.