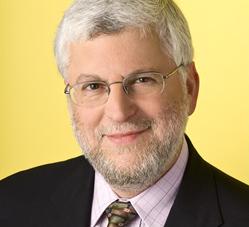 Dr. Lewis Bernstein has worked for Sesame Workshop in various capacities for over thirty years, beginning as director of research. He currently serves as Executive Vice President of Research and Education, and executive producer of Sesame Street for various seasons.
As Vice President of Global Productions, Bernstein oversaw and trained production teams for various international versions of Sesame Street. He worked most closely on Shalom Sesame and Sha'ra Simsim, the Israeli/Palestinian co-production. His experiences led to development of the "Global Grover" segments on Sesame Street, and he also served as executive producer for the Berlitz series Sesame English.
Interviews
The Academy of Television Arts and Sciences Foundation interviewed Bernstein in 2004 for the Archive of American Television. The hour-long interview was posted on YouTube in 2009.
External links
Ad blocker interference detected!
Wikia is a free-to-use site that makes money from advertising. We have a modified experience for viewers using ad blockers

Wikia is not accessible if you've made further modifications. Remove the custom ad blocker rule(s) and the page will load as expected.