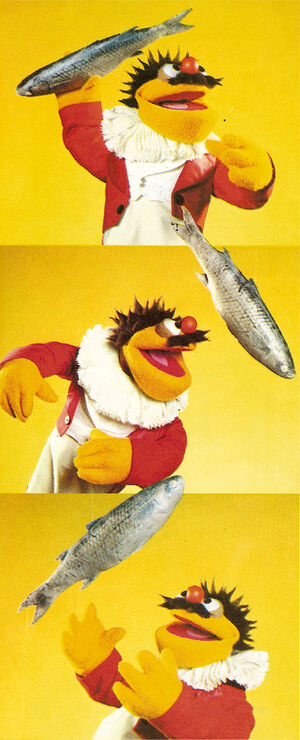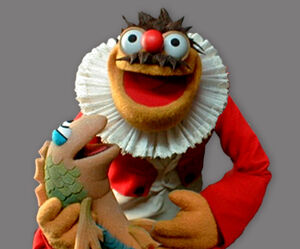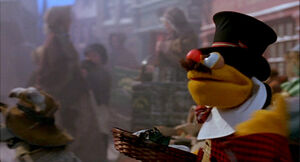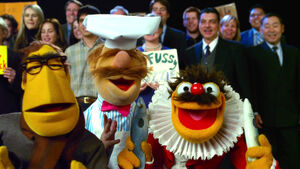 Lew Zealand's act involves boomerang fish. "I throw them away, and they come back to me!" He has appeared in all of the Muppet movies except Kermit's Swamp Years.
Lew's first appearance was in episode 310 of The Muppet Show, where his timely boomerang fish throwing saved Kermit from being tricked into a real marriage during Miss Piggy's "wedding sketch."
Lew Zealand was meant to only appear in that one episode, and he was made from a Whatnot designed by Dave Goelz. However, after that, a more permanent puppet was built and Lew Zealand became a regular character.[1]
Aside from his boomerang fish act, Lew supplied the Muppets with paper towels in The Great Muppet Caper, played one of the merry men in the Muppets production of Robin Hood, and told Leslie Uggams how to be a great boomerang fish thrower: "Well, you gotta have sole. And if you can't get sole, use halibut."
Jerry Nelson later spoke about the character:
"

I think Lew was my tribute to Frankie Fontaine. He had that dopey voice, but he could sing beautifully. We never did that part of it on the show, but just the idea of this guy who had a boomerang fish act. There were some really ridiculous acts on the show, and that was one of the all-time dopey ones.[2]

"
Casting history
Main Performers
Alternate Performers
Appearances
Filmography
Book appearances
Character merchandise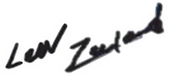 Sources
↑ The Muppet Show Fan Club Newsletter, Volume 2, Number 5, page 3.
↑ Nelson, Jerry http://www.toughpigs.com/a-chat-with-jerry-nelson-part-2/
Ad blocker interference detected!
Wikia is a free-to-use site that makes money from advertising. We have a modified experience for viewers using ad blockers

Wikia is not accessible if you've made further modifications. Remove the custom ad blocker rule(s) and the page will load as expected.