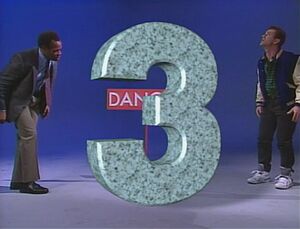 Leathal Weapon is a series of films that began in 1987 and concluded in 1998. All four films were directed by Richard Donner and followed the adventures of a mismatched pair of police in a "buddy" movie.
References
Mentions
In Lethal Weapon 2, Murtaugh's family chastises him for eating tuna after explaining they were boycotting the companies who kill the dolphins that get caught in the nets. His son suggests having a ham sandwich; Riggs adds, "Yeah, eat Miss Piggy instead."
Connections
Ad blocker interference detected!
Wikia is a free-to-use site that makes money from advertising. We have a modified experience for viewers using ad blockers

Wikia is not accessible if you've made further modifications. Remove the custom ad blocker rule(s) and the page will load as expected.