Written by
Jeff Moss
Date
1982
Publisher
Festival Attractions, Inc.
Backfin Music Company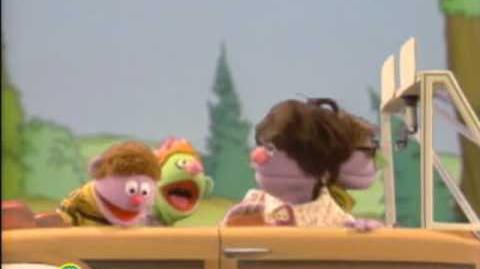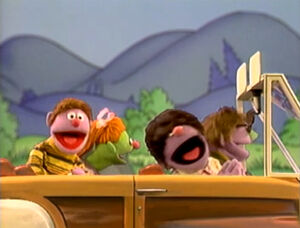 "Let's Go Driving" is a song sung by an Anything Muppet family driving in a convertible. They sing about the sounds the car makes, including the motor, the horn, the windshield wipers and the people singing.
In Episode 3952 the song is performed on the stoop of 123 Sesame Street by Gabi, Big Bird, Maria, Telly, Lulu, Alan and the Kids. In Episode 4030, this song played on Oscar the Grouch's car radio whenever he turned the radio on, in an attempt to get Telly Monster to accompany him on a road trip whenever Telly tried to get out of it. Telly and Baby Bear also sang this song on a karaoke machine in Episode 4031. Gabi again performs the song on the 123 stoop in Episode 4072 with Elmo and Zoe singing as ducks. It was most recently performed by Alan, Zoe, Telly and Rosita in Episode 4146. Baby Bear also sang the song while driving in the Zoemobile past an animated environment.
Cast List
Releases
Video
Online
Publications