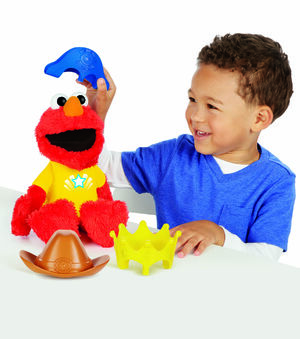 Let's Imagine Elmo is an interactive talking Elmo toy by Hasbro released in the fall of 2014. Inspired by the Elmo the Musical segments on Sesame Street, the 13" plush toy comes with a cowboy hat, a sea captain's hat, and a crown. Let's Imagine Elmo plays different games when either one is attached.
External links
Ad blocker interference detected!
Wikia is a free-to-use site that makes money from advertising. We have a modified experience for viewers using ad blockers

Wikia is not accessible if you've made further modifications. Remove the custom ad blocker rule(s) and the page will load as expected.