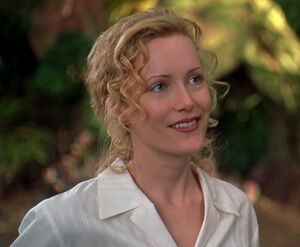 Leslie Mann (b. 1972) plays Ursula Stanhope in the 1997 film George of the Jungle, which includes animatronic effects by Jim Henson's Creature Shop.
Mann has also had starring roles in the comedy films Knocked Up, The 40-Year-Old Virgin, Orange County and Big Daddy.
She is married to Judd Apatow.
Ad blocker interference detected!
Wikia is a free-to-use site that makes money from advertising. We have a modified experience for viewers using ad blockers

Wikia is not accessible if you've made further modifications. Remove the custom ad blocker rule(s) and the page will load as expected.