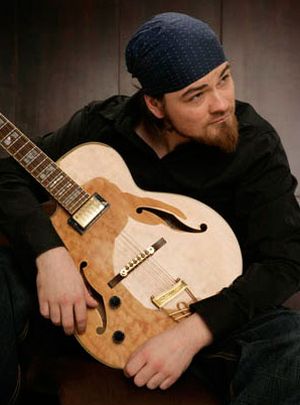 Leonhard Mahlich (b. 1979) is a German voice actor and singer who dubbed the singing voice of Elmo on Elmo - das Musical (Elmo the Musical). Mahlich is the German voice of Liam Hemsworth, including his appearance on The Muppets (as well as The Hunger Games movies).
Early in his career, Mahlich dubbed Jeremy Jackson as Hobie on Baywatch. He also dubbed Chris Pratt in Guardians of the Galaxy and Jurassic World, Bill Hader in Trainwreck, Jesse Eisenberg in Batman v Superman: Dawn of Justice, James D'Arcy as Anthony Perkins in Hitchcock, Donald Glover in Alexander and the Terrible, Horrible, No Good, Very Bad Day, and Thomas Sturridge in Far from the Madding Crowd.
Cartoon roles include Kristoff in Frozen, Roberto in Rio 2, and parts in various anime. For video games, Mahlich voiced German enemy soldiers and public address announcers in Wolfenstein: The New Order and was heard in the localizations of The Elder Scrolls V: Skyrim , Dragon Age: Origins, and The Longest Journey. As a musician, he has played guitar and sang with various groups, including the Hamburg band Gipfeltreffen.
External links