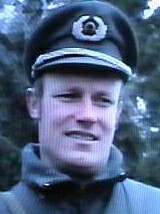 Leon Rainer (b. 1942) is a German voice actor who has been involved in several Muppet dubs since the 1970s. For Die Muppet Show (The Muppet Show), he dubbed Ernie in episode 102, while more recently he took over as Zoot in the Studio DC: Almost Live specials.
Like other Die Muppet Show colleagues, Rainer was a frequent member of Eberhard Storeck's troupe which dubbed anime and US cartoons for German TV in the 1970s. He voiced Foghorn Leghorn's nemesis the Barnyard Dawg in Looney Tunes shorts, the narrator of the Heidi anime, and various roles on Dr. Snuggles.
Rainer's live-action dub roles include Mark Williams in the Harry Potter movies, Christopher Walken in Annie Hall, Mark Hamill in Sleepwalkers, Jeffrey Tambor in Superhero Movie, Dann Florek on the Law & Order series, and Nick Tate on Space: 1999.
Muppet/Creature Shop dub credits
External links
Ad blocker interference detected!
Wikia is a free-to-use site that makes money from advertising. We have a modified experience for viewers using ad blockers

Wikia is not accessible if you've made further modifications. Remove the custom ad blocker rule(s) and the page will load as expected.