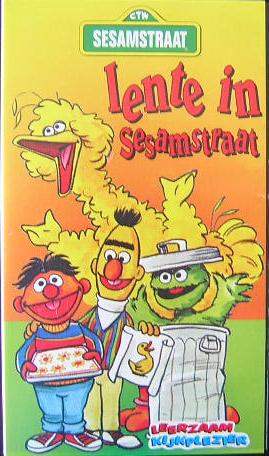 Lente in Sesamstraat (Springtime in Sesamstraat) is a Video release of Sesamstraat, the Dutch co-production of Sesame Street. The serienumber from this video is SKV 061
The Video contains a 27 minute picture story read by Sien. The format was specialy put up so childeren could learn to read along with the storyteller. There ware no live muppets on this video, only cartoon figures. Artwork and design was done by LW Project Consultancy b.v./ Taste Design.
Other Releases
Ad blocker interference detected!
Wikia is a free-to-use site that makes money from advertising. We have a modified experience for viewers using ad blockers

Wikia is not accessible if you've made further modifications. Remove the custom ad blocker rule(s) and the page will load as expected.