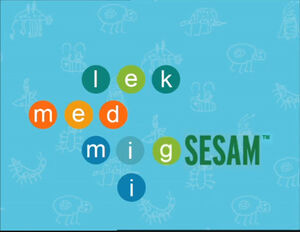 Lek med mig i Sesam is the Swedish dub of Play With Me Sesame.
Character Translations and Voices
Additional voices
Kim Sulocki
Anders Byström
Lasse Svensson
Göran Berlander
Sharon Dyall
Additional credits
Translation by Vicki Benckert
Dubbing by Eurotoll AB
Ad blocker interference detected!
Wikia is a free-to-use site that makes money from advertising. We have a modified experience for viewers using ad blockers

Wikia is not accessible if you've made further modifications. Remove the custom ad blocker rule(s) and the page will load as expected.