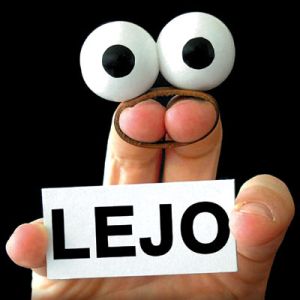 Leo Petersen, also known as "Lejo", is a puppeteer who produces his own inserts for Sesamstraat, the Dutch version of Sesame Street.
Using only his bare hands and wooden eyes for puppets, the non-verbal "Lejo" shorts were first seen on Sesamstraat in 2003. Lejo also appeared in the special Open Huis in Sesamstraat. The character he uses the most on Sesamstraat is a "finger puppet" named Mano.
Besides his work for Sesamstraat, Leo Petersen has his own one man show, "Handywork".
External links
Ad blocker interference detected!
Wikia is a free-to-use site that makes money from advertising. We have a modified experience for viewers using ad blockers

Wikia is not accessible if you've made further modifications. Remove the custom ad blocker rule(s) and the page will load as expected.