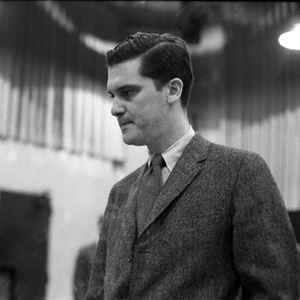 Lee Pockriss (1924-2011) was a songwriter who wrote many well-known popular songs, and several scores for films and Broadway shows. Two of his early successes have been performed by the Muppets, and he wrote several songs for Sesame Street and Sesame Street Live in the late 1970s and early '80s.
"Catch a Falling Star", recorded in 1957 by Perry Como, was sung by Wayne on The Muppet Show episode 312.
Kermit the Frog and Miss Piggy performed Pockriss' 1960 hit "Itsy Bitsy Teenie Weenie Yellow Polka-Dot Bikini" on the 1993 album Muppet Beach Party.
Pockriss also composed the music score for the 1968 hit film The Subject was Roses with Martin Sheen and wrote the songs for the Chuck Jones feature The Phantom Tollbooth.
Sesame Street songs
Ad blocker interference detected!
Wikia is a free-to-use site that makes money from advertising. We have a modified experience for viewers using ad blockers

Wikia is not accessible if you've made further modifications. Remove the custom ad blocker rule(s) and the page will load as expected.