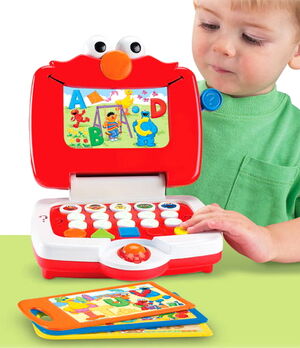 Learning Fun Laptop is a 2007 Sesame Street toy made by Fisher-Price. The educational toy teaches colors, letters, numbers and shapes. The toy comes with four double-sided cards; each card comes with questions that a child can answer by pressing buttons on the keyboard. Elmo's eyes at the top of the screen move back and forth when the lever is pulled.
Ad blocker interference detected!
Wikia is a free-to-use site that makes money from advertising. We have a modified experience for viewers using ad blockers

Wikia is not accessible if you've made further modifications. Remove the custom ad blocker rule(s) and the page will load as expected.