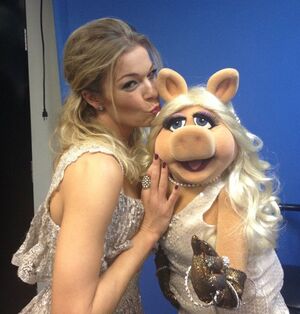 LeAnn Rimes (b. 1982) is a Grammy award winning American country singer and occassional actress. She began her career as an eight year old champion on Star Search before releasing her #1 album Blue.
Rimes was photographed with Miss Piggy backstage at the 2011 Country Music Association Awards where Piggy was a presenter.
External Links
Ad blocker interference detected!
Wikia is a free-to-use site that makes money from advertising. We have a modified experience for viewers using ad blockers

Wikia is not accessible if you've made further modifications. Remove the custom ad blocker rule(s) and the page will load as expected.