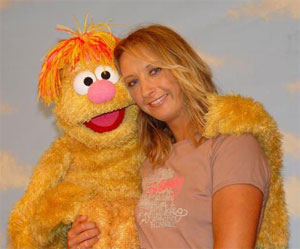 Layne Beachley (b. 1972) is a professional surfer who appeared with Ollie in a Play Along With Ollie segment on Australian Nickelodeon in 2004.
Beachley is regarded as one of the best female surfers of all time, having won the world cup seven times.
Ad blocker interference detected!
Wikia is a free-to-use site that makes money from advertising. We have a modified experience for viewers using ad blockers

Wikia is not accessible if you've made further modifications. Remove the custom ad blocker rule(s) and the page will load as expected.