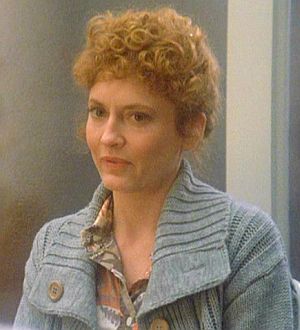 Laurie O'Brien is an actress who performed the voice of Baby Piggy on Muppet Babies, in the special Cartoon All-Stars to the Rescue (where she also voiced the mother), and in commercials and related appearances.
O'Brien's other voice credits include the CTW animated series Cro (as Ivana the mammoth), Dungeons and Dragons, and Spider-Man. As an on-camera actress, O'Brien has guest starred on the soap opera Santa Barbera (as a hooker), Matlock, St. Elsewhere, Knight Rider, L.A. Law, NYPD Blue, Picket Fences, Boston Public, Shark, CSI, and CSI: Miami. Film credits include Harry and the Hendersons and American Gun (in flashbacks as James Coburn's mother).
External LInks
Ad blocker interference detected!
Wikia is a free-to-use site that makes money from advertising. We have a modified experience for viewers using ad blockers

Wikia is not accessible if you've made further modifications. Remove the custom ad blocker rule(s) and the page will load as expected.