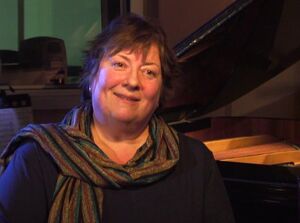 Laura Phillips is a television writer who wrote several episodes of Fraggle Rock, and the 1986 Muppet Christmas special The Christmas Toy.
She has also written episodes of Jake and the Kid, Nancy Drew, Peak Practice and Murdoch Mysteries.
Fraggle Rock episodes
External links
Ad blocker interference detected!
Wikia is a free-to-use site that makes money from advertising. We have a modified experience for viewers using ad blockers

Wikia is not accessible if you've made further modifications. Remove the custom ad blocker rule(s) and the page will load as expected.