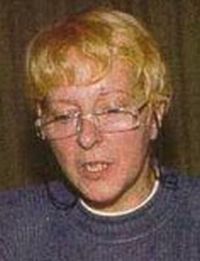 Laura Palacios is a Spanish voice actress who was heard in the Castilian dubs of several Muppet/Henson projects. She dubbed Mokey (Mussy) on Los Fraguel (Fraggle Rock), Baby Piggy in Los Pequeñecos (Muppet Babies) and Fran Sinclair in Dinosaurios (Dinosaurs). She also dubbed Mary Gulliver in Gulliver's Travels.
Palacios provided the voice of the puppet character Bruja Truca (literally "the Trick Witch") in the children's series La Bola de Cristal, hosting wraparound segments for reruns of The Little Rascals, The Munsters, and Bewitched. She also dubbed Keshia Knight Pulliam on The Cosby Show and several characters on The Simpsons (including Maude Flanders, Nelson, and Miss Hoover).
Ad blocker interference detected!
Wikia is a free-to-use site that makes money from advertising. We have a modified experience for viewers using ad blockers

Wikia is not accessible if you've made further modifications. Remove the custom ad blocker rule(s) and the page will load as expected.