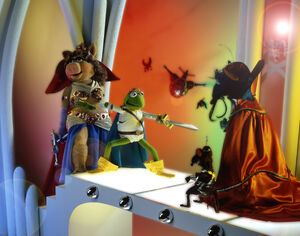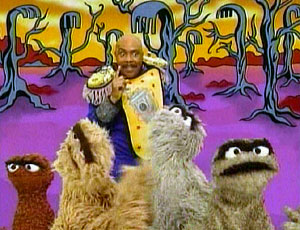 Flash Gordon is a science fiction comic strip originally drawn by Alex Raymond, first published on January 7, 1934. The comic strip followed the adventures of Flash Gordon, for whom the series was named, and his companions Dr. Hans Zarkov and Dale Arden. The story begins with Dr. Zarkov's invention of a rocket ship, in which the three of them make a journey to the planet Mongo, where they are stranded. Mongo is inhabited by a number of different cultures, some quite technologically advanced, that have been falling one by one under the domination of the vicious tyrant Ming the Merciless. Flash Gordon was featured in three serials starring Buster Crabbe: Flash Gordon (1936), Flash Gordon's Trip to Mars (1938), and Flash Gordon Conquers the Universe (1940).
References
Connections
Ad blocker interference detected!
Wikia is a free-to-use site that makes money from advertising. We have a modified experience for viewers using ad blockers

Wikia is not accessible if you've made further modifications. Remove the custom ad blocker rule(s) and the page will load as expected.