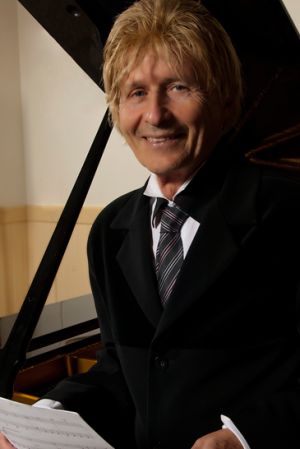 Lanny Meyers is a composer, orchestrator, arranger, and musical director. Often working with Buzzco Associates, Inc., he composed music or songs for animated Sesame Street inserts.
Meyers composed music for soap operas including Edge of Night and Another World. With Buzzco, he orchestrated the Berenstain Bears specials, and did the same for the Hanna-Barbera Saturday mornings series. Often working on specials and awards shows, Meyers shared two Emmy Awards, one for Night of 100 Stars and one for the 40th Annual Tony Awards (1986), as principal arranger on both.
Meyers scored more animated specials (Deck the Hall with Wacky Walls and "Grinny" for CBS Storybreak), the documentary Beirut: The Last Home Movie, and composed additional music for the sitcom Remember WENN. In 2016, he orchestrated the musical revue L.A. Now and Then.
Sesame Street songs
"Animal Elevator" (score)
"Jill" (score)
External links
Ad blocker interference detected!
Wikia is a free-to-use site that makes money from advertising. We have a modified experience for viewers using ad blockers

Wikia is not accessible if you've made further modifications. Remove the custom ad blocker rule(s) and the page will load as expected.