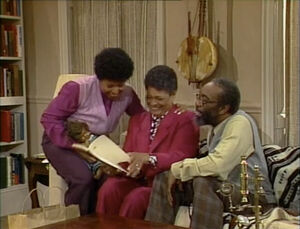 Langston Hughes (1902–1967) was an American poet, novelist and playwright. An innovator of the new literary art form jazz poetry, Hughes is best known for his work during the Harlem Renaissance, of which he wrote "Harlem was in vogue."
In episode 2125 of Sesame Street, Susan and her parents read Hughes' poem In Time of Silver Rain.
Ad blocker interference detected!
Wikia is a free-to-use site that makes money from advertising. We have a modified experience for viewers using ad blockers

Wikia is not accessible if you've made further modifications. Remove the custom ad blocker rule(s) and the page will load as expected.