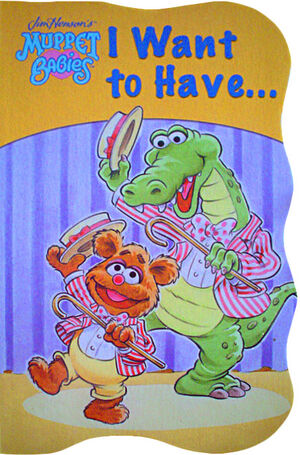 Landoll is a publisher of value-priced children's books, coloring and activity books, cook books, and similar products. Their longtime logo consisted of an apple with the phrase "Landoll's" after it, but the company always listed itself as either Landoll or Landoll, Inc. In the late 1990s, they published a series of Muppet Babies books.
Landoll went through a series of sales, first to Tribune in 1997 and then to McGraw-Hill in 2000. McGraw-Hill later abandoned the trademark, and Landoll relaunched again in 2014 with Jimmy Landoll (son of founder Jim Landoll) as CEO. Other books published by Landoll featured nursery rhyme and Bible characters, Bugs Bunny, Scooby-Doo, and Batman.
Books
External links
Ad blocker interference detected!
Wikia is a free-to-use site that makes money from advertising. We have a modified experience for viewers using ad blockers

Wikia is not accessible if you've made further modifications. Remove the custom ad blocker rule(s) and the page will load as expected.