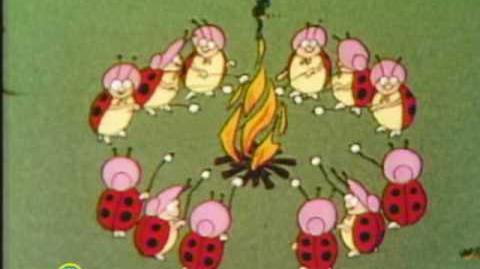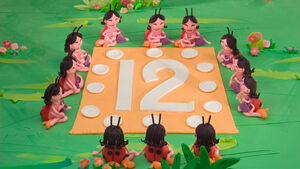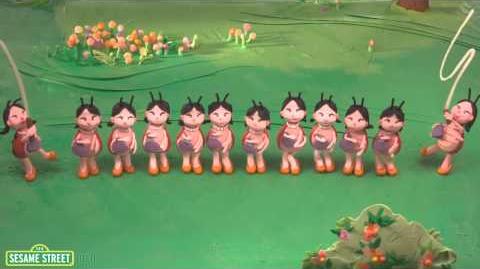 "Ladybugs' Picnic" is an animated song highlighting the joys and sorrows of twelve ladybugs, gathered for a picnic. Folk singer Jim Kweskin performed the vocals for this song. [1] A remake of the song, from the 1975 LP The Count Counts, featured vocals by Richard Hunt and Jerry Nelson.
In 2010, a stop-motion animated remake was made by Misseri Studio. (First: Episode 4237)
References
Quite a few references to the song have been made on Sesame Street. One was in the Elmo's World episode "Bugs" when a ladybug claimed he was going to be late for a picnic. Another reference was used in the Jane Tuesday segment for "The Case of the Letter L" as played briefly on a toy radio. Yet another brief reference occurs in a 2008 episode of Sesame Street, as Slimey shops for a pet bug. Three ladybugs sing a version of the song over and over. An image representing this cartoon was placed on a menu for Hooper's Store in a 2009 episode of Sesame Street. A short instrumental version of the song accompanies the title card of Firefly Fun and Buggy Buddies.
Releases
Audio
Video
Online
Publications
Trivia
In 2007, the song was used in a TV advertisement in the United Kingdom for Heinz Salad Cream.