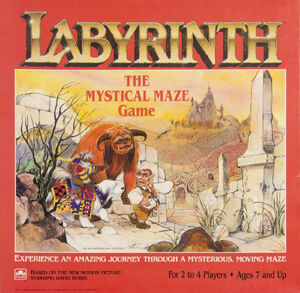 Labyrinth: The Mystical Maze Game is a 1986 board game based on the film Labyrinth. The game was published by Golden Games Incorporated. In the game, players try to move their marker to the center of an ever-changing maze as players fight to change the maze to help themselves while hurting the other players.
Ad blocker interference detected!
Wikia is a free-to-use site that makes money from advertising. We have a modified experience for viewers using ad blockers

Wikia is not accessible if you've made further modifications. Remove the custom ad blocker rule(s) and the page will load as expected.