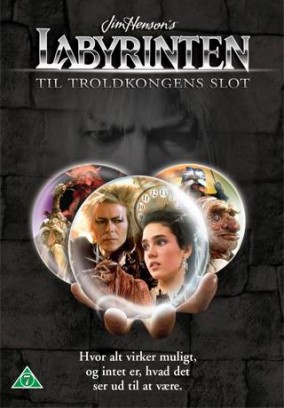 Labyrinten til troldkongens slot (The Labyrinth to the Troll King's Castle) is the Danish dubbed version of Labyrinth. At times the title has been shortened to just Labyrinten (Labyrinth).
It premiered in theaters on February 13, 1987, and sold 87,514 tickets.[1]
When it was shown on TV for the first time, on DR (September 8, 1989), it was shown with the English soundtrack. It was not until December 14, 2013, that DR used the Danish soundtrack when they showed the movie on their children's channel, DR ULTRA. The Danish soundtrack has also been absent from the home video releases.
Voices
Video releases
Sources
Ad blocker interference detected!
Wikia is a free-to-use site that makes money from advertising. We have a modified experience for viewers using ad blockers

Wikia is not accessible if you've made further modifications. Remove the custom ad blocker rule(s) and the page will load as expected.