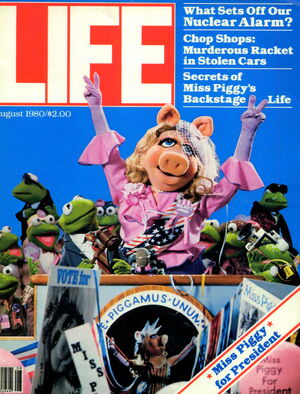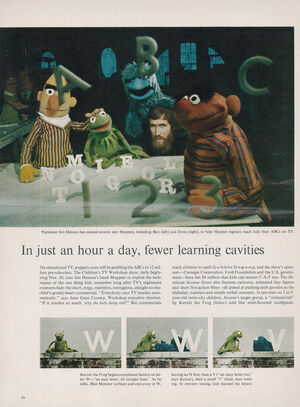 Life is an American magazine published in some form since 1883. In 1936 it was purchased by the owner of Time and has together jointly published a number of products including magazines, records and home video.
Appearances
Kermit appeared on the cover of the July 1990 issue to commemorate the life of Jim Henson shortly after his passing. The issue featured an article by Stephen Harrigan accompanied archive photos and at least one new photo featuring a number of Henson's characters holding his picture approximately from the time period in which he originated the character. [2]
Oscar the Grouch was a guest editor for the online November 5, 2009 edition, where he supplied "'Sesame' Stories", a pictorial scrapbook of his memories of Sesame Street's 40th Anniversary.[1]
References
Sources
Ad blocker interference detected!
Wikia is a free-to-use site that makes money from advertising. We have a modified experience for viewers using ad blockers

Wikia is not accessible if you've made further modifications. Remove the custom ad blocker rule(s) and the page will load as expected.